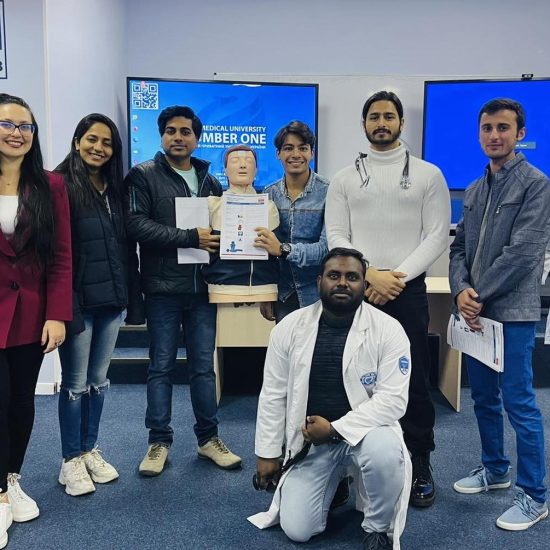 Main Goal:
Highly qualified teaching staff, individual approach to each graduate, good material and technical base, the use of modern educational technologies that ensure high quality medical education at the Kharkiv Institute of Medicine and Myobedical Sciences.
Training of highly qualified specialists for the health care system of Ukraine and the world through the provision of quality educational services, compliance with high standards in teaching, research and professional activities.
Creating conditions for higher education for self-development and self-realization, which is the key to the formation of highly educated, free, democratic and conscious people.
Main Principles
- Guaranteed high quality that ensures competitiveness.
- Active synthesis of learning, medical and research processes.
- Consistency of the educational and professional program with international classifications and standards of higher medical education.
- Partnership with Ukrainian and foreign educational, scientific institutions and establishments.
- Free access to the book fund of scientific, educational and methodical and informational literature.
- Equality of conditions for each higher education student in terms of his comprehensive development and realization of his abilities.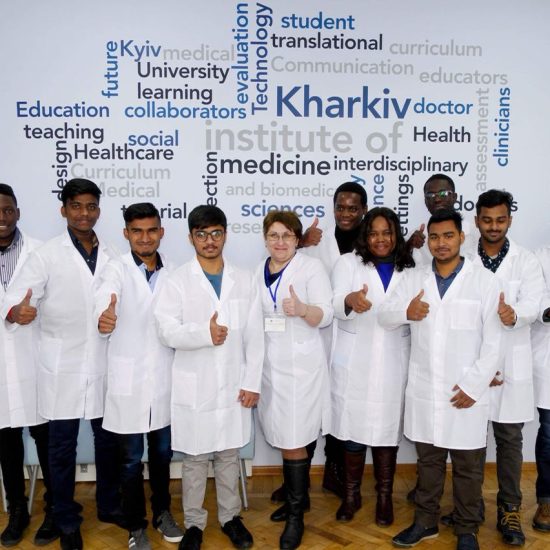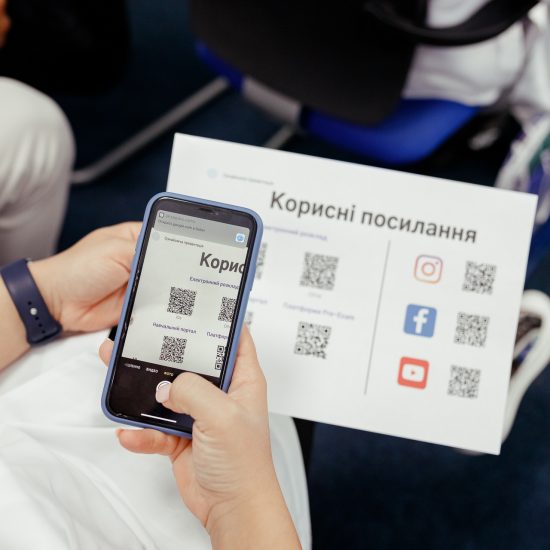 European Standards of Education
Kharkiv Institute of Medicine and Biomedical Sciences is the only private medical institution of higher education that has an international accreditation of the educational program ``Medicine``.
Find out more in the Licensing and Accreditation section.
Associated Clinics
An important aspect of the functioning of a medical school is the availability of clinical bases of practice, where students will study clinical disciplines. Educational and clinical bases of the institute's departments are located on the own and leased areas of the city's clinical bases and research institutes, namely:
1) Kharkiv Regional Clinical Hospital.
2) Kharkiv City Hospital №13 (137 Gagarin Avenue).
3) Kharkiv Student Hospital №20 (10 Darwin Street).
4) Private Hospital ``Doctor Alex`` (4 Vorobyova Street).
5) Medical and sanitary unit №13 (29 Akademika Kurchatova Ave.).
The institute is actively working to expand the circle of its partners and will be sure to provide its students with decent conditions for practical training.